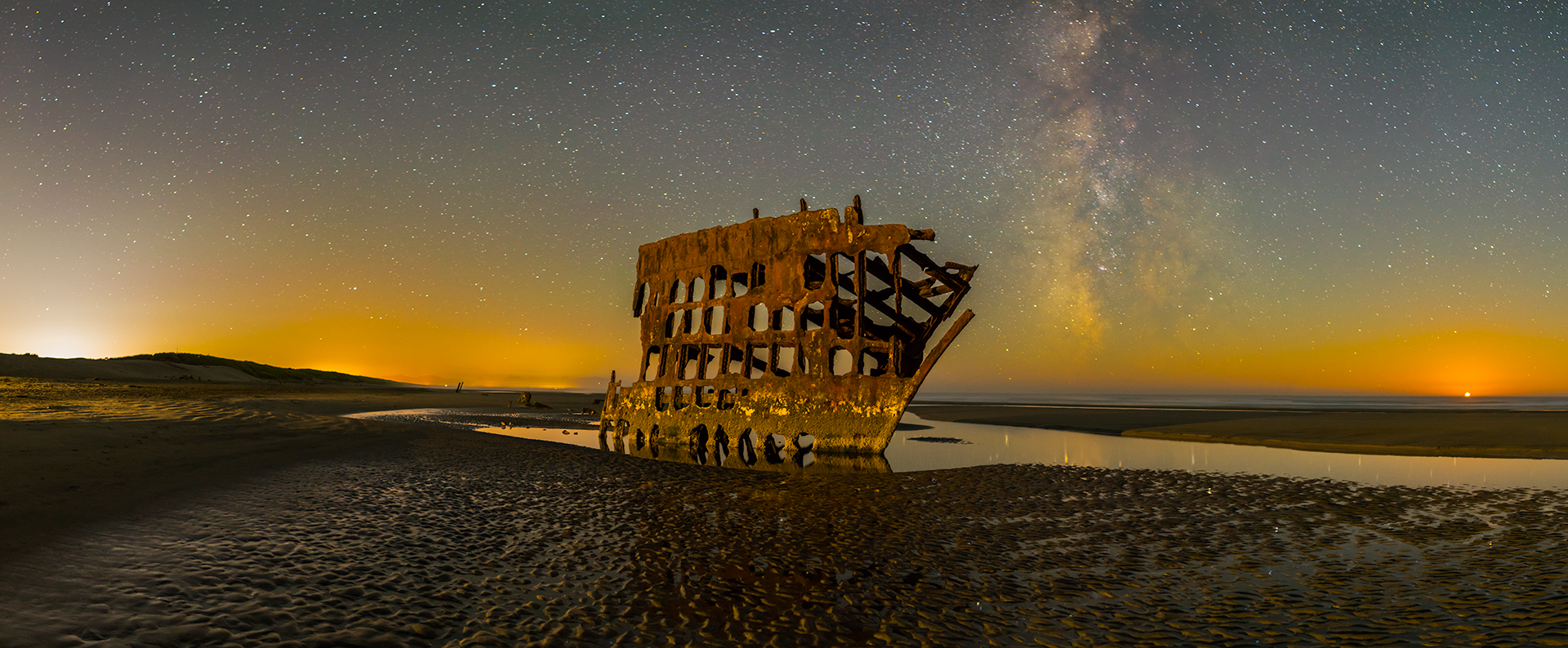 In preparation for the Photog Adventures 2017 Oregon Coast Listener Adventure, I prepared a Google Maps document with a number of Oregon coast photo locations that could be of interest for photographers. As with most all documents I make, I figure someone else out on the web may find it interesting. There's lots of great locations listed like where the Wreck of the Peter Iredale can be found. It's shown above with the Milky Way and a setting Moon.
So here's a link for it.
Oregon Coast Photo Locations on Google Maps
If you have a favorite location that I overlooked, suggestions, or corrections, let me know!