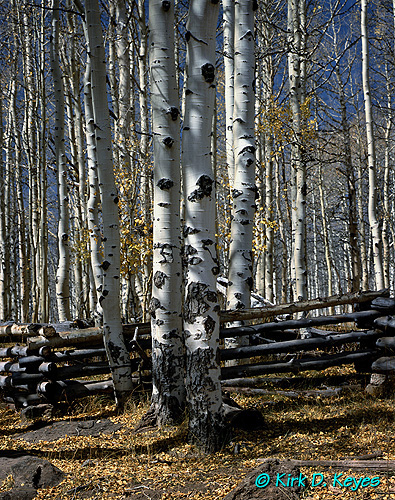 Location: Near Cedar City, Utah
Camera: Linhof Technika IV 4×5
Lens: 240 mm Schneider G-Claron
Film: Fujichrome Provia / RPD II Quickloads
About the Moment: Jeanne and I were exploring the back-roads between Cedar City and Zion National Park. This scene was found right on the side of the road.
Time of Year: Early October.
Filters, Effects, Digital Manipulations: A polarizing filter was used to reduce glare and saturate the blue sky's color against the aspens. No digital manipulations were used to produce this photograph.